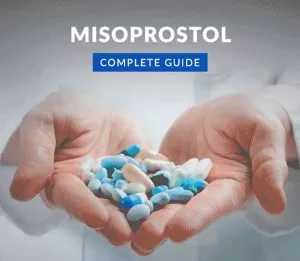 Misoprostol. Using in Medical abortion. Price
The girls/women most frequent questions one who is concerned about the pregnancy safe termination problem at an early stage are: "What is the Misoprostol price in an online pharmacy?". The answer to these (and not only) questions will be found in this section.
You can check all prices on abortion pills in our online pharmacy. When you place an order for any full MTP kit, you will receive a complete package for early abortion and unlimited consultation with a professional gynecologist from start to finish the procedure!
Substance description
Misoprostol tablets (synonym: Cytotec) are a synthetic hormone-like substance from the prostaglandin group. The meaning is the prostaglandin PGE1, an analog with 382.54 atomic mass units a molecular weight.
It has many effects (all described in detail later in this article), but its main result is that it softens the cervix and, with Mifepristone, causes intense uterine contractions.

This effect is widely used to terminate a pregnancy without the tools (non-surgical, medical abortion) use, namely in the medical abortion second stage.
Mifepristone is used in the first stage of the medical abortion.
Misoprostol. Pharmacological properties
Misoprostol has the following effects:
Gastroprotective;
Anti-ulcer;
Uterotonic (stimulates uterine contractile activity).
Gastroprotective/antiulcer effects of Misoprostol
Misoprostol (Cytotec), when taken orally, binds to the stomach PGE cells prostaglandin receptors and thereby inhibits gastric juice and hydrochloric acid basal, stimulated, nocturnal secretion. Also among the effects are increased mucus formation, improved blood flow in the gastric mucosa, and a moderate cytoprotective impact. As these changes result, the gastric mucosa resistance to adverse factors increases, and the risk of erosive and ulcerative lesions is reduced.
Uterotonic effect
Misoprostol (Cytotec) promotes myometrial smooth muscle contraction and dilates the cervix, which may induce a miscarriage. It has no clinically significant effect on prolactin, gonadotropin, thyroid and somatotropic hormone, thyroxine, cortisol, creatinine levels; there is no effect on platelet aggregation and pulmonary and cardiovascular function.
The drug, meanwhile, has a mild (stimulating) effect on the gastrointestinal tract smooth muscles.
Pharmacodynamics of Cytotec
The medicine action after oral administration starts within 30 minutes, and the active duration is at least 3-6 hours.
When administered in 50 micrograms a dose, the observed effect is short and moderate, but in 200 micrograms an amount, the active duration is markedly longer.
Pharmacokinetics
The drug is quickly and completely absorbed when taken orally. Food intake reduces bioavailability, especially fatty food reduces absorption.
The medicine is transformed into a pharmacologically active metabolite – Misoprostol acid in the gastrointestinal tract and liver. About the substance, 80% is excreted by the kidneys and 15% in the feces. Impaired renal function may increase maximum plasma concentration Cmax by up to two times and prolong the elimination half-life.
Indications for Misoprostol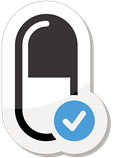 Misoprostol is used for the following conditions (complex therapy as part):
Gastric and duodenal ulcers;
Ulcerative drug-induced gastrointestinal lesions (including non-steroidal anti-inflammatory gastropathy);
For early termination of pregnancy (MTP) (up to 77 days amenorrhoea) only combined with Mifepristone.
Contraindications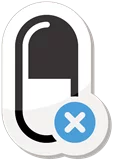 Contraindications for the medicine include:
Hypersensitivity (including to other prostaglandin drugs);
Hormone-dependant tumors (all localized);
Lactation period;
Intrauterine contraceptives use (must be removed before taking Misoprostol);
Suspected ectopic pregnancy;
Severe (decompensated) cardiovascular or renal disease;
Glaucoma;
Bronchial asthma;
Hypertension (degree II or higher).
Use during pregnancy and the lactation period
Use Misoprostol as a gastroprotective drug
Contraindicated in pregnancy (including pregnancy early planning). During the Misoprostol use whole period, reliable contraceptive methods must be used. If pregnancy occurs during treatment with Misoprostol, the patient should be advised of the potential harm to the fetus.
Use Misoprostol as a uterotonic agent
Misoprostol may only be used for abortion purposes.
Misoprostol acid (the Misoprostol active metabolite) is excreted into breast milk. No adverse effects have been reported in mothers breastfed infants taking the drug. However, it is recommended that breastfeeding be withheld for the use duration.
Side effects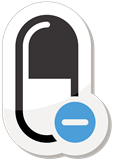 The following side effects may occur while taking the medicine:
Gastrointestinal tract:
Dyspepsia, abdominal pain, flatulence;
Nausea, vomiting, diarrhea;
Constipation.
Genitourinary system:
Menstrual cycle disorders, dysmenorrhoea, hypermenorrhoea, meno- and metrorrhagia;
Lower abdominal pain associated with uterine contractions.
General:
Allergic reactions;
Dizziness, headache.
Interaction with other drugs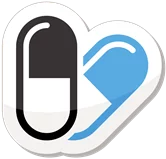 Food and antacid preparations slightly reduce the Misoprostol plasma concentration.
Misoprostol co-administration with Mg-containing antacids may exacerbate Misoprostol-induced diarrhea.
Non-steroidal anti-inflammatory drugs (aspirin, indomethacin, diclofenac, etc.), prolonged use or phenobarbital group medicinal products; smoking more than ten cigarettes a day accelerate metabolism of the medicine, thus reducing its active metabolites in blood.
Non-steroidal anti-inflammatory drugs should not be taken for one week after taking Misoprostol.
Overdose
No human overdose cases have been reported. This drug's overdose's possible clinical symptoms in animal studiesinclude lethargy, drowsiness, tremors, seizures, abdominal pain, diarrhea, fever, palpitations, and decreased blood pressure. Symptomatic therapy is used as a treatment.
Directions for use and dosage
Gastric ulcers are prevention caused by non-steroidal anti-inflammatory drugs intake, erosive gastritis, and gastric and duodenal ulcers. The medicine's treatment is used in dose: 200 micrograms 2-4 times daily; daily dose; 400-800 micrograms. A single amount of 100 µg may be reduced if intolerance is present.
For abortion (in combination with Mifepristone): 400 µg Misoprostol is administered 36-48 hours after Mifepristone. Read more in the Instructions for Use.