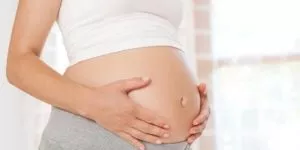 Late abortion
We are often approached with "Will your complex work at a later date" or "How long is a medical abortion effective?"
Let's try to clarify and answer all past and future similar questions.
First of all, let's deal with terminology and lengths of pregnancy.
Premature termination of pregnancy – means that the pregnancy ended before 37 weeks inclusive (obstetric age). From now on, only obstetric age will be used. For more information about gestational age and fetal age, see.
Termination of pregnancy is divided into terms as follows:
1. Abortion is the termination of pregnancy during the first 0-21 weeks
a. Early abortion: period 0-12 weeks.
b. Late abortion: 13-21 weeks
2. Premature birth – the word "birth" in this case means that the fetus at this time is already viable and, having been born, can potentially remain alive. This period includes a period of 22 weeks to 37 weeks inclusive.
A woman has the right to terminate a pregnancy of her own free will only up to 12 weeks, i.e., during an early abortion (*in cases where the law allows abortion at will).
When corresponding to late abortion, a pregnancy can be terminated only (!) for medical and social reasons.
Grounds for late pregnancy termination (13-21 weeks):
I. Social grounds:
Young age – up to 16 years;
Mature age – over 45 years;
Death of the husband (breadwinner) during pregnancy;
Divorce during pregnancy;
Large families – more than five children;
Severe disability in a child;
Being pregnant in prison.
II. Medical grounds:
Severe diseases of the cardiovascular system, lungs, kidneys, liver, eyes;
Oncological pathology;
Tuberculosis, Syphilis;
Peptic ulcer of the stomach and duodenum in severe form;
Diabetes mellitus in decompensation;
Severe mental disorders, epilepsy, diseases of the central nervous system;
Diseases that occurred during pregnancy (rubella, severe preeclampsia, etc.) or past adverse effects (radiation, toxic poisoning);
Past surgical interventions that may pose a threat to life or health in the event of pregnancy.
Medical abortion is safe to perform up to 11 weeks of gestation. The safety of abortion is because the fetal egg is wholly released, and nothing remains in the uterine cavity.
The effects of Mifepristone and Misoprostol at a later date (more than 11 weeks) are outside the range of what is recommended for medical abortion, so this topic is not discussed or commented on on our website.
Therefore, dear women! If you decide to terminate the pregnancy, do it early, up to 11 weeks. The optimal period is 5-6 weeks.