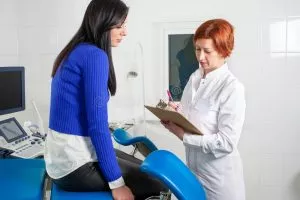 Maximal term to have an abortion. Obstetrical and gestational term of pregnancy
Under current legislation of most countries, the maximum gestational age at which an induced abortion (an arbitrary termination of pregnancy at a woman's request) can be performed is 12 weeks.
Mini-invasive abortion methods (vacuum-aspiration, medical abortion) are applied up to and including the pregnancy 11th week.
After 8 weeks and up to 12 weeks, surgical abortion methods are used.
The obstetrical term of pregnancy is the time elapsed since the first day of the last menstrual period.
The actual (gestational) term of pregnancy is the time that has elapsed since conception and is on average two weeks less than the obstetric age.
Only gestational age is used in official documents. Ultrasound (ultrasound) specialists use the gestational age in their calculations.
The widespread introduction into obstetric term medical practice has been in the pre-Universal era and was primarily due to convenience: the conception date is not always possible to determine, but the first day of the last menstruation in most cases, pregnant women remember and can specify the date accurately.
Permissible gestational age for medical abortion
According to WHO (World Health Organization) recommendations, the gestational age until which a medical abortion should be performed is 11 gestational weeks (inclusive), which corresponds to 49 days of delayed menses or 77 days from the last menstruation first day.
Thus, 11 weeks gestation is the maximum possible duration for medical abortion.
The optimal gestational age is 4-5 (obstetric) weeks or 7-10 days of delayed menstruation.
You can calculate your gestational age with our Pregnancy Calculator.
Important! It is not advisable to induce an abortion at less than 4 weeks, as the uterus receptors may not yet be sufficiently receptive to the drugs (Mifepristone and Misoprostol). Therefore, we recommend waiting up to 7 days of gestation and then performing an abortion with medication.
The abortion safety (not efficacy!) is inversely proportional to the gestational age:
the higher the gestational age, the post-abortion complications, the more significant the risk, and the more frequent the need for intrauterine surgery: vacuum-aspiration or uterine cavity scraping.