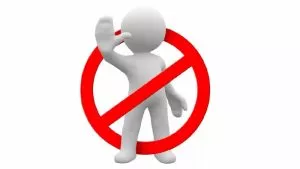 What is forbidden during a Medical Abortion? Restrictions and regulations
Between the first dose (Mifepristone) and 7 to 10 days after the second dose (Misoprostol), the patient is prohibited:
Vaginal tampons use, but regular pads use is allowed.
Apply vaginal douching and baths;
Bathing, sauna, sauna, or swimming pool. It is allowed to take non-hot showers.
Doing hard physical work and engaging in physical exercise and sports;
Take non-steroidal anti-inflammatory drugs (NSAIDs) (e.g., Paracetamol, Diclofenac, Aspirin). Ibuprofen or Nimesulide can be taken as a pain reliever after taking Misoprostol.
Smoking during the MTP procedure is not entirely prohibited, but experts recommend reducing the number of cigarettes you smoke as much as possible. For more information, see the article Smoking and Alcohol in MTP.
We were drinking alcoholic drinks. Ethyl alcohol dilates blood vessels, increasing bleeding duration and intensity during MTP. Also, taking alcohol reduces the general and local immunity, significantly expanding the abortion and Pyo-inflammatory complications risk. Read more in the article Smoking and alcohol in MTP.
Having sex (vaginal, classical) is discouraged for 2-3 weeks until the uterine mucosa is fully epithelialized. In addition, it is necessary to exclude the woman from having an orgasm during this period. Usually, when the bleeding stops completely, sex can be resumed. For more information, see "Sex after medical abortion."
Personal and intimate hygiene practices should be carefully followed.