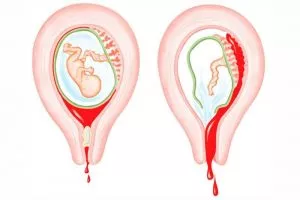 Incomplete abortion after medical abortion. Tactics.
Incomplete abortion is when the pregnancy is ongoing after induced abortion (pregnancy progressing, or a frozen pregnancy is detected) or uterine cavity fragments and membranes are present. The uterine cavity has not been completely cleared of pregnancy products.
First of all, it should be noted that it is only possible to reliably determine the contents of the uterine cavity and its nature by uterus an ultrasound scan means. It is vital to have this examination on days 7-10 after taking Misoprostol (Cytotec).
If the ultrasound shows the above pattern, the following procedure is recommended: the uterine cavity contents must be evacuated, as biological tissue is favorable for pathogenic microflora and must not be left in the uterus. If this is not done in time, serious septic complications (up to peritonitis and sepsis) are very high risk.
Vacuum aspiration or curettage (much less common) is usually used to evacuate the uterus contents. These procedures' effectiveness is almost 100%.
We reassure our customers: the incomplete abortion incidence with a medical abortion (on the condition that the instructions are followed correctly and the pregnancy term is up to 11 weeks inclusive) is very low and amounts to 1.5% to 3%, according to different authors. The incomplete abortion rate is 0.4%, according to our statistics.