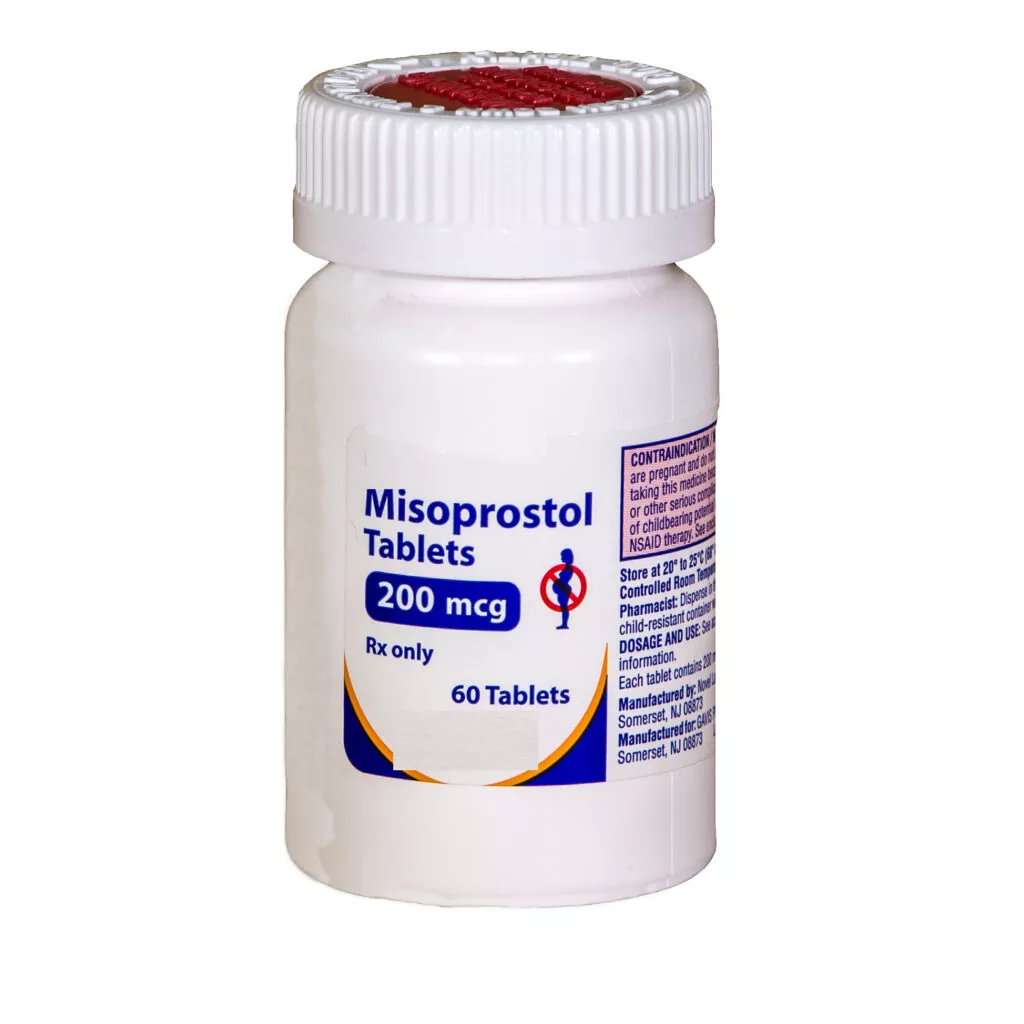 February 21, 2022 11:15
April 01, 2023 4:14
Buy Misoprostol in an online pharmacy
Before deciding on your treatment, be sure to consult with a specialist!
You can buy Misoprostol on the Shop page of Abortion Pills. You can also order an entire complex for medical abortion. Delivery in the US, Europe, and worldwide
Misoprostol is a synthetic analog of PGE1. Acts as: antiulcer, gastroprotective, and uterotonic (stimulates labor activity).
It is widely used for medical abortion (in combination with Mifepristone).
The pharmacological effect of the purchased Misoprostol
With results similar to the organic prostaglandin E1, Misoprostol causes, among others, uterine contractions. This effect is used in pharmaceutics.
The cytoprotective effect occurs by reducing the secretion of hydrochloric acid and stimulating mucus formation in the stomach.
Contraindications
The drug is strictly prohibited for use in the following cases:
An allergic reaction to the main active ingredient – misoprostol;
Pronounced diseases of the gastrointestinal tract;
Renal or hepatic insufficiency;
Breastfeeding mother;
Pregnancy exceeding 77 days.
Weigh all the risks and exercise additional caution when purchasing Misoprostol for people with circulatory disorders, epilepsy, acute diarrhea, or hypersensitivity to prostaglandin E1.
When conducting a medical abortion, the described drug works only in conjunction with Mifepristone. The procedure must be carried out under medical supervision. Only a gynecologist can provide prompt assistance in unforeseen situations or severe bleeding.
Side effects
The most common side effects of Misoprostol are:
Constipation or loose stools;
Severe pain in the lower abdomen;
Nausea and vomiting;
Itching, allergic reaction;
Change in body weight;
Headache;
Pain in the stomach, lack of appetite;
Fatigue, depression, and decreased activity. (source)
Medical abortion and its advantages
All potential side effects listed above pale compared to the benefits of pharmaceutical abortion. Termination of pregnancy without the use of surgery almost guarantees a successful outcome. The frequency of complications is minimal. Everything happens as safely and naturally as possible – the body creates the conditions for a miscarriage.
References
Abortions by mail: the FDA is going after online pill providers. By Julia Belluz. Mar 12, 2019.
Misoprostol. Blink Health.