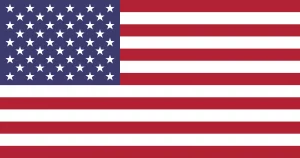 Buy Abortion Pills in United States (US)
Before deciding on your treatment, be sure to consult with a specialist!
Dear visitors from United States (US)!
The mission of our online pharmacy is to deliver drugs for medical abortion, which can be performed safely and unnoticeably at home.
Full video and/or text course about Medical abortion
Passage of parcels by customs and official authorities
Important! According to our extensive experience, where abortions are officially prohibited, our Abortion kits pass customs without problems in most countries.We enclose in the parcel all the necessary documents for the legal passage of customs procedures (official receipt, a prescription from the doctor). For recipients in the European Union, we ship from an EU country; for recipients in the United States or Canada, we ship from the United States.
In those few cases where customs does hold the parcel, we send a replacement for free.
We offer the best drugs on the market for price and quality (approved by the FDA USA) with fast delivery to any country worldwide.
Payment and delivery
You can pay for the order on our website in the following ways:
By VISA/Mastercard with WISE.com (website – https://wise.com)
Online money transfer from card to the card via PaySend (here is a list of countries accessible for such transfers).
Online money transfer via PayPal (website – https://www.paypal.com)
Bank money transfer
Our company sends all orders by courier delivery service EMS to your door.
Counseling
During the whole procedure, we provide qualified consulting assistance via online chat.
Reasons and indications for termination of pregnancy
Many modern women determine themselves as a bride and mother, businesswoman, and "iron lady" who can do anything. The modern woman determines her path based on her desires, bravery, capabilities, and society encircle her.
Her career and other activity issues can affect her decision to have an abortion, such as an unsuccessful relationship with a partner who was not ready for parentage.
Sometimes, the pregnancy termination necessity is dictated by medical indications; as, if there is an embryo genetic abnormality a suspicion, the mother severe well-being problems present, but most often, termination of gravidity is accomplished because the woman believes that she is not yet ready to become a mother and have responsibility for a child.
Possible outcomes
It is worth remembering that abortion is a radical step. Accordingly, you should think ahead, making the most demanding choice. Termination of pregnancy can negatively disturb both the physical and a girl's psychological health.
Where best to offer medical abortion
If a woman decides to terminate gravidity, a modern medical structure that is accessible to bring its services for terminating an unwanted gravidness can help. In short-term gravidity, it can be completed in a relatively gentle way with the help of appropriate medications.
Medication abortion is considered the gentlest one for a girl's health. Medical abortion was first used in the 1980s, but not all women know and can use the course. Inpatient treatment for completion of pregnancy this type is not required, but you will require to visit the clinic two-three times.
What a medical abortion is provided
This process amounts to the next stages. The first stage is the introductory appointment with a specialist, gynecological checking, necessary clinical analysis, smears performance, and pregnancy true date identification by ultrasound examination.
The specialist provides the patient with all the material about the drug she will take and instructs her about the consequences.
After taking medication, the carrying a child-woman stays in the hospital for hours a couple before going home. The gestation will be resolved after an hour and backed by excessive bleeding that can carry on for several days.
Two or three weeks after the procedure, the patient meets with an ultrasound control that establishes the gravidity completed. Instrumental intervention is indicated if the pregnancy was not ended in this way.
It is important that if you cannot go to a doctor (no time or if you cannot go to a clinic for other reasons), medication completion of gravidness can be ingested at local. In this occurrence, qualified medical support should be possible within 1-2 hours. However, in the instances vast majority, this help will not be needed.
Limitations for medical abortion
It should be remembered that there are limitations, a number that significantly restricts who would like to terminate a pregnancy using this method.
First and foremost, pregnancy termination cannot be achieved by medical abortion when the gravidity is more than ten weeks advanced; the woman has inflammatory processes in the pelvic organs, renal failure, blood-clotting system disorders, uterine scarring, and ectopic pregnancy presence.
A gynecologist will help determine the type of abortion best suited to the woman and should be consulted without delay.
Resolution
In recent years, women an increasing number who have decided to terminate a pregnancy are inclined to use medications. This is primarily because abortion with pills is psychologically more accessible, and the possible complications number is minimal. But it is important to understand that, in any case, it is an abortion. No matter how safe it is, it still causes severe harm to the woman's health, not to mention the moral side.
Modern pharmaceutics offers contraceptives in huge numbers, from the usual contraceptive pill to the cervical cap, which must be used to escape an undesirable pregnancy. Finding the most convenient and acceptable options with an experienced gynecologist can help you choose a better contraceptive method.
For more information about medical abortion and medications, visit the Website Your-Safe-Abortion.com
Buy Mifepristone Misoprostol Abortion pills online in cities:
petersburg, Abell city, Ada, Adams city, Air base city, Air city, Airport city, Ajdaho-fols, Al'bukerke, Al'faretta, Alabama city, Aladdin city, Alamo, Alantic city, Albany, Albemarl', Albert-city, Aleksandriya, Alexander-city, Algonkin, Algonkin, Alluvial city, Ambler, Ambler, Amelia city, Ameri, America city, Amerikan-fork, Anderson city, Angel city, Angle city, Annapolis, Anona, Anton, Apache city, Aplton, Apo-aa, Apo-aa, Apo-ae, Apo-ae, Appleton-city, Arcadia, Archer-city, Arden, Arizona city, Arkadelphia, Arkansas city, Arkansas city, Arkansas city, Arkansas city, Arkansas-city, Arkata, Arlingtonhayts, Arnold city, Arroyo city, Artesian city, Arthur-city, Arvada, Ashdown, Ashland-city, Atens, Atlanta, Atlantic city, Atlantik-bich, Atomic-city, Auburn University, Austin, Avenue city, Aversa, Avondale, Ayken, Ayres city, Ayron-mauntin, B, B'yutt, Bain city, Bainbridge Island, Baker-city, Bakersfield, Baldwin-city, Baltimore, Barber city, Barli, Barnegat Light, Barnes-city, Barnsteybl, Bartlesville, Bartlesville, Barton-city, Basic city, Basin city, Bates-city, Batler, Baton-ruzh, Battery park city, Baugh city, Bay city, Bay city, Bay city, Bay city, Bay city, Bay city, Bay minette, Bay-city, Bay-city, Bayle city, Bayron, Bayron, Bayron, Bayron, Bayron, Beach city, Beal city, Bean city, Bear-river-city, Beaver city, Beaver city, Beaver-city, Bedford, Beechnut city, Bel'-vernon, Belinda city, Bell city, Bell city, Bell city, Bell city, Belle prairie city, Beloyt, Benson tourist city, Benton city, Benton county, Benton-city, Berlin, Berlin, Berlington, Beuningen, Bibb city, Bibb county, Big bend city, Big vayt, Big vayt, Big vayt, Big-bear-city, Big-stone-city, Biloksi, Bird-city, Birk city, Birmingem, Bishop, Blackberry city, Blain city, Blevins, Block city, Bloom city, Bluff city, Bluff city, Bluff city, Bluff city, Bluff city, Bluff-city, Blumfil, Blumfil, Blumfil, Blumfil, Blumfil, Blumfil, Blumfil, Blumingto, Blumingto, Blumingto, Blumington, Blumington, Boaz, Boger city, Boise, Boise-city, Bonner Springs, Booker t city, Border city, Boring, Borough of broad top city, Borough of dickson city, Borough of evans city, Borough of fayette city, Borough of grove city, Borough of homer city, Borough of karns city, Borough of mahanoy city, Borough of neptune city, Borough of spring city, Borough of surf city, Borough of tower city, Borough of union city, Bosto, Boston, Boulder, Boulder city, Boulder-city, Bouling-gri, Bouling-grin, Boundary city, Bov', Bowers city, Bozmen, Bradenton, Bradenton, Bradenton, Bradford, Bragg city, Bramshe, Brandy city, Brauns-sammit, Braunsvill, Braunvud, Brazoria, Bree-bridzh, Brejdenton, Bridge city, Bridge-city, Bridzhport, Brigham-city, Bristol', Bristov, Broken-arrow, Broken-errou, Brooklyn park, Bruklet, Bryce canyon city, Bryson-city, Buckeye city, Buffalo, Buffalo city, Buffalo city, Buffalo city, Bull city, Bullhead-city, Burns city, Burns city, Burton city, Bush city, Butler county, Butte city, Butte-city, Button city, Byrne city, Cabell city, Cabin city, Cactus city, Cain city, Cairo, Caledonia, Calhoun county, California-city, Calvert city, Calvert-city, Cambria city, Camden, Cameron city, Caney city, Cannel-city, Cannon city, Canon-city, Canton city, Canyon city, Canyon city, Canyon-city, Caon-city, Cape-coral, Capps city, Carbon city, Caribou city, Carmen city, Carol city, Carolina city, Carson city, Carson city, Carson city, Carthage, Cass-city, Cave city, Cave city, Cave city, Cawker-city, Cedar Mountain, Cedar-city, Cement city, Cement-city, Center city, Center city, Central city, Central city, Central city, Central city, Central city, Central city, Central city, Central city, Central city, Central city, Central city, Central heights-midland city, Central-city, Centre, Centre city, Century city, Champaign, Champion city, Chantilly, Charles city, Charles-city, Charles-city, Charlotte, Chase-city, Cherokee city, Cherokee city, Cherry city, Chesapeake city, Chesapik, Chesapik, Chester, Chester, Chester-le-strit, Cheyenne, Chicago, Chippewa city, Chloride city, Christmas city, Chula vista, Cimarron city, Cimota city, Cincinnati, Circle city, Circle city, Citrus city, City of carson city, City of sea isle city, Clair-mel city, Claire-city, Clanton, Clara-city, Clarendon, Clark city, Clarke city, Clarksville city, Clay city, Clay city, Clay city, Clay city, Clay city, Clay-city, Clay-city, Clayton, Clear lake city, Clemmons, Cleveland county, Cliffs city, Clifton city, Cloquet, Close city, Co-op city, Coal city, Coal city, Coal city, Coal city, Coal city, Coal city, Coal-city, Cobb city, Coffee city, Cole city, College city, College city, Collegedale, Colorado, Colorado, Colorado city, Colorado city, Colorado-city, Colorado-city, Colorado-city, Colorado-springs, Columbia city, Columbia-city, Columbus city, Columbus city, Columbus-city, Commerce city, Concord, Cooke-city, Cooper city, Copper city, Copper city, Copper city, Copper city, Copper-city, Coral city, Corbin city, Cornish city, Corral city, Corvallis, Cottage city, Cottage city, Cotton city, Coulee-city, Cove-city, Cox city, Coy city, Crain city, Cream city, Crescent city, Crescent-city, Crescent-city, Crescent-city, Crook city, Cross-city, Crown city, Crown-city, Crystal city, Crystal-city, Cub city, Cumberland city, Cumberland-city, Custer city, Custer city, Cutler city, Dade-city, Daisey city, Dajmond-bar, Dakota-city, Dale city, Dallas, Dallas, Dallas county, Dallas county, Dannellon, Danvil-la-plazh, Darem, Date city, David-city, Davis-city, Daytona-beach, De-mojn, De-mojn, De-mojn, Deem city, Deering city, Defians, Dell-city, Delta-city, Denair, Denem, Denton, Denver, Denver city, Denver-city, Depew, Derri, Des-moines, Detroit, Dewey city, Dexter city, Dexter-city, Diamond city, Diamond city, Diamond city, Diamond city, Diamond city, Dickson city, Dill city, Dill-city, Dodd city, Dodd-city, Dodge city, Dodge city, Dodge city, Dodge city, Dodge-city, Dodzh-siti, Doelger city, Dogwood city, Doswell, Douglas city, Douglas city, Douglas-city, Dover, Dow-city, Duff city, Duglassvill, Dumas city, Dundee, Dunes city, Dupont city, Dzholiet, Dzhonsboro, Dzhonsonberg, Dzhuno, Eady city, Eagle city, Eagle city, Eagle city, Earth City, East Barre, East Mansfield, East brewton, East garden city, East kansas city, Edna, Egg-harbor-city, Electric city, Electric-city, Elizabeth city, Elizabeth city, Elk city, Elk city, Elk city, Elk city, Elk grove village, Elk-city, Elk-city, Elk-city, Elkhorn-city, Elks, Elm-city, Elmendorf AFB, Elmer-city, Elmore-city, Emerson city, Empire city, Empire city, Ensinitas, Epvort, Estero, Eutaw, Evans-city, Evansvill, Evergreen, Fabens, Fairmont city, Fairmount-city, Fall city, Falls city, Falls city, Falls city, Falls-city, Falls-city, Fallsburg, Farmer city, Farmer-city, Farmers city, Fayette-city, Fejetvill, Fejetvill, Feniks-siti, Ferbanks, Filadelfija, Filer-city, Flamm city, Flint city, Floral-city, Florida city, Fol'kestoun, Ford city, Ford city, Ford city, Forest city, Forest city, Forest city, Forest city, Forest city, Forest city, Forest city, Forest city, Forest-city, Forest-city, Forest-city, Forest-city, Forrest city, Forrest city, Fort payne, Fort raleigh city, Fort worth, Fort-collins, Fort-collins, Fort-kollins, Fort-kollins, Fort-pierce, Fort-smit, Foster city, Foster-city, Fountain city, Fountain-city, Fpo-aa, Fpo-ae, Frankel city, Frankfort, Franklin city, Frederika, Fresno, Frisco-city, Frog city, Fruit city, Furniture city, Future city, Future city, Gainesville, Gallup city, Galt city, Garden city, Garden city, Garden city, Garden city, Garden city, Garden city, Garden city, Garden city, Garden city, Garden city, Garden city, Garden city, Garden city, Garden city, Garden city, Garden city, Garden-city, Garden-city, Garden-city, Garden-city, Garfild, Garland-city, Gas city, Gas-city, Gaskins city, Gastonia, Gastonija, Gastonija, Gastonija, Gastonija, Gastonija, Gate city, Gate-city, Genri, Geri, Gerkules, Gibbs city, Gig-harbor, Gigantic city, Gilmore-city, Gimco city, Gin city, Glade city, Glass city, Glaze city, Glen cedar city, Glen city, Glenwood-city, Goat city, Gold city, Golden city, Golli-springs, Gonolulu, Goose city, Gould city, Gowen city, Grange city, Granit-siti, Grant city, Grant city, Grant city, Grant city, Grant-city, Grants, Greece city, Green bay, Green-city, Greensboro, Greensboro, Greyt-fols, Grier city, Grind stone city, Groton city, Grove city, Grove city, Grove city, Grove hill, Gun barrel city, Gunn city, Guntersville, Gwinner, H'yuston, Haddinge, Hagarville, Hagatna, Haines-city, Hakensak, Hall city, Hambl, Hamilton-city, Hammond, Hampton, Hanover-township, Hantington-bich, Harden city, Harlem, Harris city, Harris city, Harrison-city, Hartford, Havana, Hawleyville, Hawleyville, Hayalia, Hays city, Haywood city, Heber-city, Hedge city, Heflin, Helena, Hervey city, Hicks city, Highland city, Highland city, Highway city, Hill city, Hill city, Hill city, Hill city, Hill-city, Hill-city, Hill-city, Hillburn city, Hilo, Hoboken, Hobson city, Holiday city, Holiday city, Holiday mobile home city, Holmes Beach, Holmes-city, Hooper city, Horizon city, Horton city, Houston city, Huachuca Terrace, Hub city, Hub city, Humble city, Hunt city, Hynds city, Idaho-city, Iden-preri, Illgen city, Illinois city, Indian city, Indian-head, Indianapolis, Industrial city, Ingleside, Intracoastal city, Iowa city, Iowa city, Iowa-city, Iowa-city, Iron city, Iron city, Iron city, Iron city, Iron-city, Iron-city, Irvine, Isanti, Island city, Island city, Island city, Island city, Island-city, Ist-oranzh, Ivy city, Jacinto city, Jackson, Jacksonville, Jacksonville, James city, James city, Jamison city, Jay city, Jefferson City, Jefferson city, Jefferson city, Jefferson-city, Jeffrey-city, Jersey City, Jersey city, Jewel city, John fitzgerald kennedy city, Johnson City, Johnson city, Johnson city, Johnson city, Johnson city, Johnson-city, Johnson-city, Johnston city, Jones city, Jones city, Jonkers, Joseph-city, Joyce city, Junction city, Junction city, Junction city, Junction city, Junction city, Junction city, Junction city, Junction city, Junction city, Junction city, Junction city, Junction city, Junction city, Kachemak city, Kailua, Kailua-kona, Kalamazoo, Kamberlend, Kanawha city, Kaneohe, Kansas city, Kansas city, Kansas city, Kansas city, Kanton, Karnegi, Karnes-city, Karns city, Kati, Kaw-city, Kaylua, Keenan city, Kemden, Kenneth city, Kenosha, Kent city, Kent-city, Kerol-strim, Kerol-strim, Kerol-strim, Kerper city, Kerr city, Kettleman-city, Key-west, Kimberling city, King city, King city, King city, King city, King-city, King-city, Klamath-falls, Klarkston, Klarksvill, Klivlend, Knox city, Knox-city, Knox-city, Kohl city, Kolledzh-stejshen, Kolumbus, Kolumbus, Kovington, Kovington, Kress city, Krnomel', Krou-uing, Kroufordsvill, L'yuisburg, La-gran, La-porte-city, Lackland city, Lafayette, Lafejett, Lake city, Lake city, Lake city, Lake city, Lake city, Lake city, Lake city, Lake city, Lake city, Lake city, Lake city, Lake city, Lake city, Lake city, Lake city, Lake-city, Lake-city, Lake-city, Lake-city, Lake-city, Lake-city, Lake-city, Lake-city, Lake-havasu-city, Lakeside city, Lanai-city, Lane city, Lane city, Lankaster, Lansing, Lansing valley mobile city, Las Cruces, Las Vegas, Las cruces, Las-kruses, Las-vegas, Le-sur, Lee city, Lefrak city, Leisure city, Leisure city, Leksington, Lemon city, Lenoir-city, Lester, Lewis city, Lewisville, Leyk-elsinor, Liberty city, Liking, Lime city, Lime city, Limestone city, Linchberg, Lincoln, Lincoln city, Lincoln-city, Little city, Little city, Little lake city, Little rock, Little rock city, Little-rock, Liverpool, Livingston, Lola city, Londonderri, Long-bich, Los Angeles, Los angeles, Los-andzheles, Los-andzheles, Los-andzheles, Los-andzheles, Los-andzheles, Los-andzheles, Los-angeles, Los-gatos, Lost city, Lost city, Lost city, Lost-city, Loup-city, Lowry-city, Luisvill, Luisvill, Lumber city, Lumber city, Lumber city, Lupton-city, Lynn city, Mackinaw-city, Magic city, Magic city, Maharishi vedic city, Main city, Mak-genri, Makakilo city, Malad-city, Malboro, Malcom, Manchester, Mansfield city, Maple city, Maple-city, Mapleton, Marathon city, Marble city, Marble-city, Markham city, Marl city, Marlboro, Marlboro, Marshall, Martiges, Martin city, Martin-city, Mason-city, Mason-city, Mason-city, Mass-city, Massac city, Maury-city, May city, Mayamisberg, Mayetta, Mc Rae, Mcclane city, Mckee city, Medison, Mejkon, Memfis, Mendon, Menoken, Mercedes, Meridian, Merit-ajlend, Mertl-bich, Mesa, Metajri, Mexico-beach, Miami, Michigan-city, Mid city, Middle city, Midland city, Midland city, Midland city, Midlend, Midltaun, Midwest city, Mikado, Miles city, Miles-city, Milford, Mill city, Mill city, Mill-city, Mill-shoals, Miller-city, Minden-city, Mineral city, Mineral city, Mineral city, Mineral city, Mineral city, Mineral springs city, Mining city, Minneapolis, Minnesota-city, Minter-city, Mirando-city, Mission city, Missouri-city, Missouri-city, Missuri-siti, Mizula, Mobile city, Mock city, Mohawk city, Mojave city, Mokelumne city, Mono city, Monroe city, Monroe-city, Montana city, Montgomeri, Montgomery-city, Moose city, Morgan, Morgan city, Morgan city, Morrison city, Motor city, Moulton heights, Mound city, Mound city, Mound city, Mound city, Mound city, Mound city, Mound city, Mound-city, Mountain city, Mountain city, Mountain city, Mountain-city, Mountain-city, Moxee city, Muck city, Mullis city, Murphy city, Murray, Murysvile, Myakka-city, N'yu-vindzor, N'yuark, N'yuton, Nakodoches, Nampa, Nashvill, Nashvill, National-city, Navajo city, Navy yard city, Nebraska-city, Nelson city, Neptune city, Ness-city, Nessen city, New Glarus, New York City, New city, New city, New city, New marlborough, New orleans, New washoe city, New-kasl, New-london, Newbury-park, Newport, Newton, Nim city, Nitrate city, Nju-jork, Nju-jork, Njuark, Norcross mobile home city, Norfolk, North city, North elmore, North johnson city, North kansas city, North valley city, North-las-vegas, Noruolk, Norwalk, Oak city, Oak-city, Obey city, Ocean bay city, Ocean city, Ocean city, Ocean city, Ohio-city, Oil city, Oil city, Oil city, Oil city, Oil city, Oil city, Oil city, Oil city, Oil city, Oil city, Oil city, Oil city, Oil-city, Oklahoma city, Olbani, Old city, Old city, Old city, Old city, Old city, Old saybrook, Olimpija, Olster, Opal city, Orange city, Orange-city, Orchard city, Ore-city, Oregon city, Orindzh, Orlando, Osage-city, Osterhaut, Ouachita city, Ouensboro, Oval city, Owl city, Owl city, Ozark, Ozona, Pace city, Pacific-city, Page city, Page city, Palm city, Palm city, Palm-city, Palm-desert, Panama-city, Paradise city, Park city, Park city, Park city, Park city, Park city, Park city, Park city, Park city, Park city, Park-city, Park-city, Park-rapids, Pasaden, Passayk, Pawnee-city, Peachtree city, Pearl city, Pearl city, Pearl city, Pearll city, Pebble city, Pecan city, Pelican city, Pell city, Perdue city, Perry city, Perrysburg, Phenix city, Phoenix, Pick city, Pierre, Pike city, Pike city, Pine city, Pine city, Pine city, Pine city, Pine city, Pine-city, Pinkney city, Pinkney city, Pioneer city, Pithole city, Plain city, Plains, Plant city, Plant-city, Plaster city, Plateau city, Pleasant city, Plezanton, Plum-city, Pocomoke-city, Pokatello, Ponca-city, Pope city, Poplar city, Poquoson, Port-klinton, Portlend, Portlend, Portsmut, Portsmut, Post oak bend city, Potaket, Power city, Prairie city, Prairie city, Prairie city, Prairie-city, Prairie-city, Prairie-city, Prairieton, Pratt city, Prins-dzhordzhes, Process city, Proctor city, Prohibition city, Promise-city, Providence, Providens, Provident city, Pruitt city, Quaker city, Quaker city, Quaker-city, Queen city, Queen city, Queen-city, Quick city, Rainbow city, Rainbow city, Raleigh, Rapid city, Rasin, Ratliff-city, Raymond city, Rayon city, Rebel city, Reece city, Reed-city, Regency of sioux city, Reksberg, Rend city, Rex city, Reynolds city, Rice city, Richard city, Richland city, Richmond Hill, Rio-grande-city, Ripple city, Rising-city, Riverside, Roaring Gap, Rochester, Rochester, Rock city, Rock city, Rock city, Rock city, Rock city, Rock city, Rock city, Rock city, Rock city, Rockford, Rockwell-city, Rogers-city, Rok-ajlend, Rok-ajlend, Rolla, Roosevelt city, Rose city, Rose city, Rose city, Rose-city, Ross city, Rossland city, Round rock, Royal city, Royal-city, Royse city, Royse-city, Ruby city, Rush-city, Russell city, Russell city, Russellville, Ruth-b-city, Sabre city, Sacramento, Saint Hedwig, Saint-marys-city, Sal city, Sale-city, Salem, Saline city, Saline city, Salt-lake-city, Salton-city, San Diego, San bernardino, San-andzhelo, San-antonio, San-francisco, San-francisco, San-francisko, San-hose, San-hose, San-leandro, San-valli, Sand city, Sandy city, Santa barbara, Santa-fe, Sarasota, Sardis city, Saut-berlington, Saverton, Sawtooth city, Sawyer city, Scant city, Scharbauer city, Schram city, Schwab city, Scott city, Scott city, Scott city, Scott-city, Scottsboro, Seattle, Selman city, Seminole, Sent-charlz, Sent-luis, Sent-pol, Sexton city, Seymour, Shake city, Shale city, Shanghai city, Shannon-city, Shatou, Shatou, Shawmut, Shelby springs, Shenendoah city, Shepherd, Sherman, Sherman city, Shingl-springs, Shrivport, Sierra city, Siford, Siler-city, Silver city, Silver city, Silver city, Silver city, Silver city, Silver city, Silver city, Silver city, Silver city, Silver city, Silver city, Silver city, Silver city, Silver dollar city, Silver-city, Silver-city, Silver-city, Sinclair city, Sioux-city, Sirak'yus, Slab city, Slab city, Slab city, Slab city, Slab city, Slab city, Slab city, Smelter city, Smith city, Smyrna School District, Solgohachia, Solt-river, Sonoma, Soul city, South bend, South fayette, South pass city, South-sioux-city, Spaceport city, Spanish city, Spar city, Spelter city, Spicer city, Spindley city, Spook city, Sprague city, Spring city, Spring city, Spring city, Spring city, Spring city, Spring-city, Spring-city, Springdejl, Springfild, Squag city, St-columbans, Star city, Star city, Star city, Star-city, Stark city, Stark-city, Steel city, Steel city, Steele city, Steele-city, Sterling city, Sterling-city, Steward city, Stirling-city, Stone city, Stone city, Stotts-city, Stresa, Strong city, Strong-city, Su-fols, Su-fols, Sublimity city, Sue city, Sugar-city, Sulphur city, Sulphur city, Summer city, Summit city, Summit city, Sun city, Sun-city, Sun-city, Sunset city, Surf city, Surf city, Swanendael, Sweetheart city, Switz-city, Tabor-city, Tahoe-city, Talladega county, Tallahassi, Tallahassi, Tallapoosa county, Talmage city, Talsa, Tampa, Taskalusa, Tate city, Tawas-city, Taylorsville, Telegraph city, Tempe, Tennessee city, Tent city, Terminal city, Texas City, Texas city, The Dalles, The Dalles, The dales, The holy city, Thomas city, Tin city, Tin city, Tin city, Todd city, Tower-city, Town of claire city, Town of garden city, Town of lake city, Town of mound city, Township of agnes city, Township of alamo, Township of anderson historical, Township of barnett, Township of beaver city, Township of bennett-lemmons, Township of benton, Township of bird city, Township of black rock, Township of bloomington city, Township of blue earth city, Township of blue rapids city, Township of boas, Township of buffalo, Township of cache, Township of cannon city, Township of chester, Township of city, Township of clay city, Township of columbus city, Township of cove, Township of cove city, Township of cove city, Township of cuming city, Township of cusator, Township of dallas city, Township of davenport city, Township of dekalb, Township of dent, Township of dillard, Township of dodd city, Township of dortch, Township of dota, Township of dyess, Township of east oak bluff-blue cane, Township of elizabeth city, Township of falls city, Township of farmer, Township of farris, Township of fletcher, Township of fogleman, Township of forest city, Township of forest city, Township of franklin historical, Township of french, Township of fulton, Township of garden city, Township of golden city, Township of granite city, Township of henderson, Township of hill city, Township of holmes city, Township of hunt city, Township of king city, Township of lake city, Township of lake city, Township of lake city, Township of loup city, Township of macomb city, Township of marble city, Township of marshall, Township of mason city, Township of mound city, Township of mound city, Township of new city, Township of peoria city, Township of pine city, Township of prairie city, Township of republican city, Township of ross, Township of trenton, Township of union city, Township of valhalla, Trade city, Trail-city, Traki, Traver, Trenton, Tri city, Tri city, Troy, Tuba-city, Tucson, Tudor city, Tular, Turkey-city, Turner city, Tuskegee, Twin city, Twin-city, U S A F Academy, Uabasha, Uichito, Uilliston, Uilmington, Uilmington, Uneeda, Union city, Union city, Union city, Union city, Union city, Union city, Union springs, Union-city, Union-city, Universal city, University city, University city, University city, University city, Uokisha, Uoller, Uorik, Valley city, Valley city, Valley city, Valley-city, Vanceboro, Vashington, Vashington, Vashington, Velli-strim, Ventnor-city, Verdzhinija-bich, Vermilion city, Vero-beach, Vestminster, Vigston, Viktoriya, Vine city, Virdzhiniya-bich, Virgil city, Virginia beach, Virginia city, Virginia city, Virginia-city, Virginia-city, Viscose city, Vudberi, Vudsayd, Vudsto, Wall city, Wallace city, Warren city, Washoe city, Waterford, Watford-city, Waverly city, Wayne-city, Waynesville, Webb city, Webb city, Webb city, Webber city, Weber city, Weber city, Weber city, Weber city, Weber-city, Webster-city, West Chicago, West Monroe, West atlantic city, West carrollton city, West city, West columbia, West ford city, West future city, West monroeville, West ocean city, West valley city, Westmoreland-city, Westport, Wetumpka, White city, White city, White city, White city, White city, White city, White city, White city, White city, White city, White city, White city, White city, White city, White city, White city, White city, White city, White city, White city, White city, White river city, White-city, Whites Creek, Whites city, Whites-city, Whitingham, Whitingham, Whitingham, Whitingham, Whitley-city, Wichita-falls, Wick city, Willamette city, Willow-city, Willow-city, Wilson city, Windy city, Windy city, Wolfe-city, Woodburn, Wright city, Wright city, Wright city, Wright-city, Wyeth city, Wyoming, Y city, Ybor city, York, Zion city, Zion city, Zip city