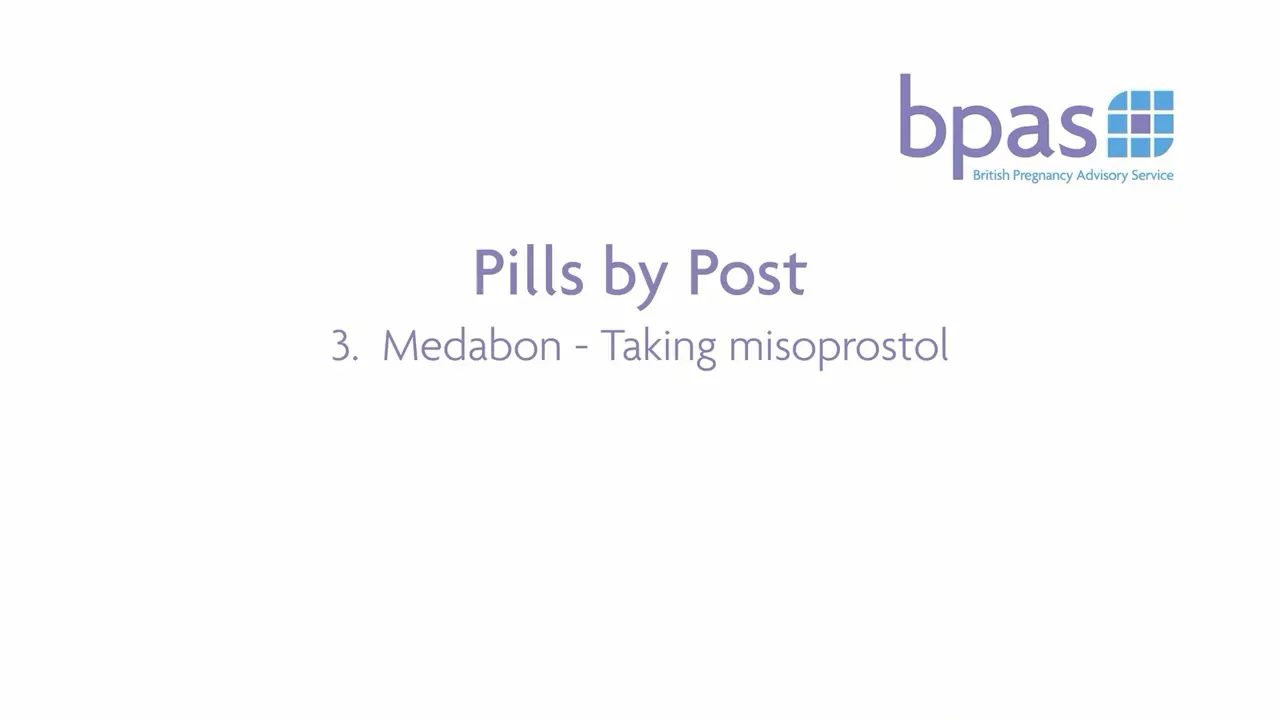 April 21, 2022 13:25
November 25, 2022 13:55
Pills by Post 3. Antipreg – Taking Misoprostol
Before deciding on your treatment, be sure to consult with a specialist!
The second part of your treatment is these four misoprostol tablets. During your consultation, it was explained that you could either choose to put these tablets into your vagina or put them in the space between your cheek and your gum.
If you put them into your vagina, place them gently, one at a time, as high as you can comfortably push them where you would put a tampon or half a giant or six.
If you choose to put them between your cheek and your gum here, you can put two on this side and two on this side.
When you have done that, it's essential to rest for ten or 15 minutes just to let them start to dissolve into that smooth muscle of the body. In the small package in your box, another two tablets are the same.
Three to four hours later, you place the other two tablets. You can put them again vaginally or between your cheek and your gum.
There are some side effects of this medication. Headache, dizziness, nausea, fever, vomiting, sweating, and diarrhea are typical. Some women will have none of these symptoms, and some will have a few. We expect the cramping in your tummy and some bleeding to start very quickly after using the second part of your medication. For some women, we hope they pass the pregnancy within two to 4 hours. Some women will take a lot longer and sometimes even several days.
Source https://www.bpas.org/