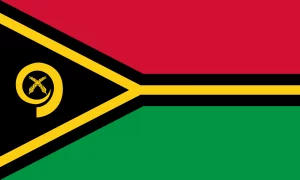 Abortion Laws in Vanuatu
| | |
| --- | --- |
| Law, Regulations | Penal Code, 1981. |
| Indications | Life, "good medical reasons". |
| Time limit | Not specified. |
| Providers | Not specified. |
| Location of Services | Not specified. |
VANUATU. Penal Code.
* * *
KILLING UNBORN CHILD
113. No person shall, when a woman is about to be delivered of a child, prevent the child from being born alive by any act or omission of such a nature that, if the child had been born alive and had then died, he would be deemed to have unlawfully killed a child.
Penalty: Imprisonment for life.
* * *
ABORTION
117. (1) No woman shall intentionally procure her own miscarriage.
Penalty: Imprisonment for 2 years.
(2) No person shall intentionally procure the miscarriage of a woman.
Penalty: Imprisonment for 2 years.
(3) It shall be a defence to any charge under subsections (1) and (2) if the person charged shall show that the miscarriage procured constituted a termination of pregnancy for good medical reasons.
(4) No prosecution shall be commenced under subsection (1) or (2) without
the consent in writing of the Public Prosecutor.