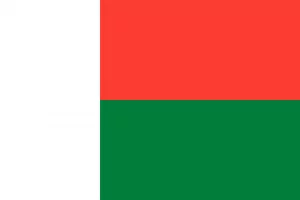 Abortion Laws in Madagascar
| | |
| --- | --- |
| Law, Regulations | Penal Code, 1962; Code of Medical Ethics, 1998. |
| Indications | Life. |
| Time limit | Not specified. |
| Providers | Physician or obstetrician on approved list. |
| Location of Services | Not specified. |
MADAGASCAR. Code Penal.
Art. 317.  Quiconque, par aliments, breuvages, medicaments, manoeuvres, violences ou par tout autre moyen, aura procure ou tente de procurer l'avortement d'une femme enceinte ou supposee enceinte, qu'elle y ait consenti ou non, sera puni d'un emprisonnement d'un an a cinq ans et d'une amende de 90.000 francs a 1.800.000 francs.
L'emprisonnement sera de cinq ans a dix ans et l'amende de 900.000 francs a 3.600.000 francs s'il est etabli que le coupable s'est livre habituellement aux actes vises au paragraphe precedent.
Sera punie d'un emprisonnement de six mois a deux ans et d'une amende de 18.000 francs a 360.000 francs la femme qui se sera procure l'avortement a elle-meme ou aura tente de se le procurer, ou qui aura consenti a faire usage des moyens a elle indiques ou administres a cet effet.
Les medecins, sages-femmes, chirurgiens-dentistes, pharmaciens, ainsi que les etudiants en medecine, les etudiants ou employes en pharmacie, herboristes, bandagistes, marchands d'instruments de chirurgie, infirmiers, infirmieres, masseurs, masseuses qui auront indique favorise ou pratique les moyens de procurer l'avortement seront condamnes aux peines prevues aux paragraphes premier et second du present article. La suspension pendant cinq ans au moins ou l'incapacite absolue de l'exercice de leur profession seront, en outre, prononcees contre les coupables.
Quiconque contrevient a l'interdiction d'exercer sa profession prononcee en vertu du paragraphe precedent sera puni d'un emprisonnement de six mois an moins et de deux ans au plus et d'une amende de 180.000 francs au moins et de 1.800.000 francs au plus, ou de l'une de ces deux peines seulement.
Dans les cas prevus aux alineas 1°, 2°, 4° et 5° du present article, le coupable pourra en outre etre interdit de sejour.
Decree No. 98-945 of 4 December 1998 setting forth the Code of Medical Ethics. (Journal Officiel de la Republique de Madagascar, 11/Oct/1999, Vol. 115, No. 2602, 2269-2280).
Article 40. Il ne peut etre procede a un avortement therapeutique que si cette intervention est le seul moyen susceptible de sauvegarder la vie de la mere. Lorsque la sauvegarde de la vie de la mere gravement menace exige soit une intervention chirurgicale, soit l'emploi d'une therapeutique susceptible d'entrainer l'interrruption de la grossesse, le medecin traitant ou le chirurgien, don't l'un pris sur la liste des experts pres le tribunal civil qui, apres examen et discussion, attesteront par ecrit que la vie de la mere ne peut etre sauvegardee qu'au moyen d'une telle intervention therapeutique.
Un des exemplaires du protocole de la consultation sera remis a la malade, les deux autres conserves par les deux medecins consultants.
En outre, un protocole de la decision prise, n'indiquant pas le nom de la malade, doit etre adresse sous pli recommande au president du Conseil de l'Ordre des medecins. En cas d'indication d'avortement therapeutique le medecin doit s'incliner devant le refus eventuel de la malade dument informee. Cette regle ne peut supporter d'exception que dans d'extreme urgence et lorsque la malade est hors d'etat de donner son consentement.
Si le medecin, en raison de ses convictions estime qu'il lui est interdit de conseiller de pratiquer l'avortement, il peut se retirer en assurant la continuite des soins par un confrere qualifie.
Article 41. Au cours d'un accouchement dystolique ou prolonge, le medecin doit se considerer comme etant le seul juge des interest respectifs de la mere et de l'enfant, sans se laisser influencer par des considerations d'ordre familial.