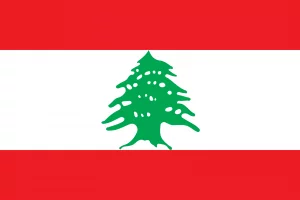 Abortion Laws in Lebanon
| | |
| --- | --- |
| Law, Regulations | Penal Code, 1943; Presidential Decree No. 13187, 1969. |
| Indications | Life. |
| Time limit | Not specified. |
| Providers | Physician. |
| Location of Services | Not specified. |
LEBANON. Code Penal. Legislative Decree No. 340/NI of 1 march 1943.
Art. 539 Toute propagande commise par l'un des moyens prevues a l'article 209-2 et 3, en vue de repandre ou de faciliter l'usage de pratiques abortives, sera puni de deux mois a deux ans d'emprisonnement et de cinquante a deux cents cinquante livres d'amende.
Art. 540. Encourra la meme peine quiconque aura vendu ou mis en vente, ou detenu dans le but de mettre en vente, des objects destines a produire l'avortement, ou qui d'une maniere quleconque, en aura facilite l'usage.
Art. 541. Toute femme qui, par un moyen quelconque employe soit par elle, soit par un tiers avec son consentement, se sera fait avorter, encourra la peine d'emprisonnement de six mois a trois ans.
Art. 542. 1) Quiconque aura, par un moyen quelconque, procure ou tente de procurer l'avortement d'une femme avec son consentement, sera puni d'un emprisonnement d'un a trois ans.
2) Si l'avortement ou les moyens employes a cette fin ont occasionne la mort de la femme, le coupable sera puni de quatre a sept annees de travaux forces.
3) La peine sera de cinq a dix ans si la mort a ete causee par l'emploi de moyens plus dangereux que ceux auxquels la femme avait consenti.
Art. 543. 1) Quiconque aura intentionnellement provoque l'avortement d'une femme sans son consentement sera puni des travaux forces a temps pour cinq ans au moins.
2) Si la femme decede des suites de l'avortement, ou des moyens employes a cette fin, la peine ne sera pas inferieure a dix annees.
Art. 544. Les peines des articles 542 et 543 seront applicables meme si la femme sur laquelle les manoeuvres abortives ont ete pratiquees n'etait pas enceinte.
Art. 545. Beneficiera d'une excuse attenuante la femme qui sera fait avorter pour sauver son honneur de meme que la personne
coupable de l'une des infractions prevues aux articles 542 et 543 qui aura agi dans le but de sauver l'honneur de sa descendante, ou celui d'une parente jusqu'au deuxieme degre.
Art. 546. 1) Si l'un des delits prevus au present chapitre a ete commis soit a titre d'auteur, soit a titre d'instigateur ou de complice, par un medecin, chirurgien, sage-femme, droguiste ou pharmacien, ou par un de leurs preposes, la peine du coupable sera aggravee par application de l'article 257.
2) Il en sera de meme si l'auteur de l'infraction se livrait habituellement a la vente de produits pharmaceutiques ou d'objets destines a procurer l'avortement.
3) Le coupable sera en outre passible de l'interdiction d'exercer sa profession ou son activite meme si celles-ci ne sont pa subordonnees a l'autorisation de l'autorite ou a l'obtention d'un diplome.
4) La fermeture de l'etablissement pourra aussi etre prononcee.
Presidential Decree No. 13187 of 20 October 1969.
Article 31. The performance of abortion is legally prohibited. When an abortion is considered desirable out of religious convictions from a medical point of view, it may be performed only under the following conditions and restrictions:
1. When the abortion is the only means of saving the mother whose life is seriously endangered.
2. When the treating physician or surgeon consults two physicians who both give their agreement, in that, after a medical examination and consultation, they sign four copies of a statement that only through an abortion is it possible to save the life of the mother. One copy of this statement must be given to the treating physician, one must stay with the patient, and one copy must be delivered to each of the consulting physicians. A record which, in addition to the name of the patient, establishes the facts, must be sent to the President of the physician's association.
The abortion must be performed only with the consent of the pregnant woman after her situation is explained to her.
If a pregnant woman is in a very serious condition and unconscious and the abortion is necessary to save her life, the physician must perform the operation despite the opposition of the spouse or relatives.
If the religious convictions of the physician do not allow him to recommend or perform an abortion, he may withdraw from treatment and give over treatment to a specialist colleague.