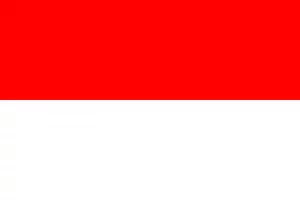 Abortion Laws in Indonesia
| | |
| --- | --- |
| Law, Regulations | Law No.23 of 1992 regarding health. |
| Indications | Life. |
| Time limit | Not specified. |
| Providers | Obstetricians and gynecologists. |
| Location of Services | Health facilities which have an adequate number of officers and equipment to take such medical steps and which are appointed by the government. |
INDONESIA. Law No.23 of 1992 regarding health.
Article 15.
(1) In an emergency situation as an effort to save the life of pregnant mother and/or her fetus, certain medical actions can be conducted
(2) Certain medical actions as indicated in paragraph (1) can only be conducted:
a. based on medical indication that requires that actions are being taken:
b. by health personnel who has the expertise and authority for it and is conducted in accordance with professional responsibility and based on the consideration of team of experts;
c. with the approval of the related pregnant mother or her husband or her family;
d. at a certain health structure.
(3) Further provisions regarding certain medical actions as indicated in paragraph (1) and paragraph (2) is stipulated by Government
Regulations.
Elucidation on Law No. 23/1992 regarding health.
Article 15
Medical step in the form of abortion under whatever pretext is prohibited because it is against legal norms, religious norms, ethical norms, and moral norms. However, certain medical steps can be taken in the state of emergency as part of efforts to save pregnant women and their fetus.
Paragraph (2):
Point a:
Medical indication is the condition which seriously forces health officers to take certain medical steps because pregnant women and or their fetus may face mortal danger without such medical steps.
Point b:
Health officers who are allowed to take certain medical steps are those having expertise and authority to do so, namely obstetricians and gynecologists. Before taking certain medical steps, health officers should hold consultation with a team of experts which may be made up of medical expert, theologian, law expert and psychologist.
Point c:
The main authority to give an approval is in the hand of the pregnant women concerned. The approval can be given by their husband or other family members only if they are in the state of being unconscious or unable to give such an approval.
Point d:
Certain health facilities are health facilities which have an adequate number of officers and equipment to take such medical steps and which are appointed by the government.
Paragraph (3):
In the Government Regulation as the implementation of this article, there contains the explanation of the state of emergency to save pregnant women and or their fetus, or health officers who have expertise and authority, of model, of approval, and of appointed health facilities.