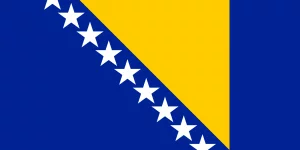 Abortion Laws in Bosnia and Herzegovina
| | |
| --- | --- |
| Law, Regulations | Law of 1977. |
| Indications | Life, health, rape, incest, fetal impairment. |
| Time limit | Life or health (anytime), rape, incest (20 weeks), fetal impairment (20 weeks). |
| Providers | Physician. |
| Location of Services | Hospital or other authorized health facility. |
BOSNIA AND HERZEGOVINA. Law on the conditions and procedures for abortion, 1977.
This Law allows abortions to be performed on request during the first ten weeks of pregnancy. After this point, an abortion may be performed on medical and eugenic grounds if approved by a commission.
Reclusion de tres meses a tres anos.