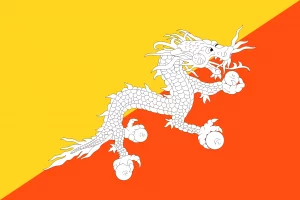 Abortion Laws in Bhutan
| | |
| --- | --- |
| Law, Regulations | Penal Code, 2004. |
| Indications | Life, rape, incest, woman is of unsound mental condition. |
| Time limit | Not specified. |
| Providers | Not specified. |
| Location of Services | Not specified. |
BHUTAN. Penal Code, 2004.
Illegal abortion
146. A defendant shall be guilty of the crime of illegal abortion if the defendant unlawfully aborts or induces expulsion of an embryo or foetus or prevents a child from being born alive, except the act is caused in good faith for the purpose of saving the life of the mother or when the pregnancy is the result of rape or incest or when the mother is of unsound mental condition.
Grading of illegal abortion
147. The offence of illegal abortion shall be a misdemeanor.