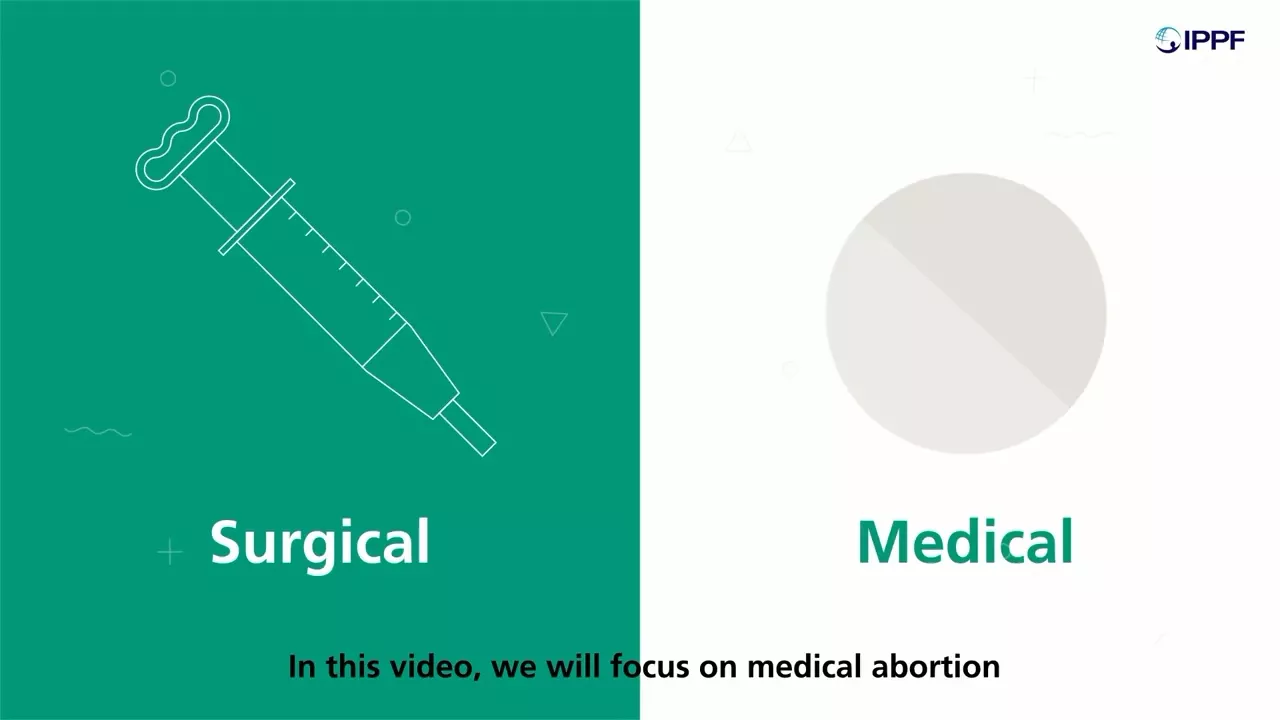 May 13, 2022 11:45
November 25, 2022 13:35
How does Medical Abortion, aka the Abortion Pill work
There are two types of abortion available, surgical and medical. In this video, we will focus on Medical Abortion. Medical Abortion, often referred to as the Abortion Pill, is a safe and effective way of ending a pregnancy and is usually taken within the first twelve weeks of gestation. The whole process can take up to two weeks to complete, although most women feel normal again after just two days. Depending on the method, it can be up to 98% effective.
How does it work?
Medical Abortion can consist of two types of medication: Mifepristone and Misoprostol. Using a combination of both is the most effective method. Mifepristone works by blocking progesterone, a hormone necessary to maintain a pregnancy, while Misoprostol works by causing the uterus to contract and empty.
The combination method requires one Mifepristone pill followed by four Misoprostol pills 36 to 48 hours later.
If Mifepristone is not available, Misoprostol can be taken on its own. However, this method is slightly less effective when taking Misoprostol alone. Twelve pills are to be taken within twelve hours every 3 hours is the recommended procedure.
What can you expect from a Medical Abortion?
Misoprostol causes cramping and bleeding to empty the uterus. As a result, it can feel like a heavy period, and it's not uncommon to pass large blood clots during the process.
Side effects can include diarrhea, vomiting, tiredness, mild fever or chills, headaches, and dizziness. To ease pain and discomfort, some of the following may help. For example, staying at home or in a comfortable space when taking the pills, taking ibuprofen or painkillers before the procedure, having a hot bath or shower, and ensuring a friend or family member present to help reassure and comfort you.
Have an emergency plan in place for any potential complications
Urgent medical advice will need to be sought if you experience excess heavy bleeding. Suppose more than two pads are filled per hour for 2 hours. Intense pain, continuous vomiting, and a fever higher than 38 degrees Celsius persist for longer than 12 hours.
What happens next?
This will depend on each woman's individual experience. Most women can expect tiredness, cramping, and bleeding within 24 to 48 hours for a few days. After that, most women feel fine returning to their daily routines. Although it is not essential, it is advisable to plan a follow-up appointment with a health provider two weeks after the procedure. They can confirm if the process is successful and discuss your contraceptive options.
What happens to periods?
Periods should return to normal four to six weeks after taking the pills. If it does not return, a pregnancy test should be taken to confirm there are no longer signs of pregnancy.
How soon can sex be resumed?
Sex can be resumed as soon as you feel ready. However, pregnancy can happen quickly after Medical Abortion, so you should talk to a health provider about the right contraception.
To find more information on the options available in your nearest clinic, please visit www.ippf.org. You can also visit https://www.womenonweb.org/ for more details on Medical Abortion.